Water Quality impacts waterway values in different ways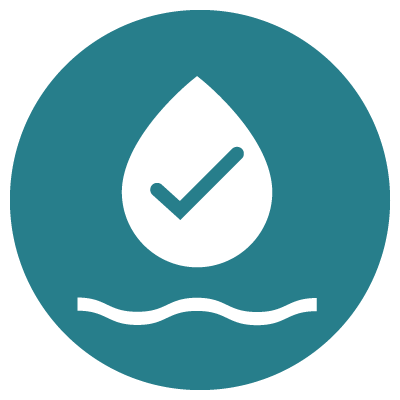 Water quality is often one of the main issues and concerns raised by community members in relation to waterway health.
Water quality is a critical condition that has strong correlations with all the environmental and social values of the Healthy Waterways Strategy. Good water quality is typically:
Clear and low in nutrients and suspended sediments
Cool and oxygen-rich to support fish and macroinvertebrates
Free of pesticides, oils, and industrial chemicals
Low in dissolved metals
Salty at levels naturally appropriate for the inhabitants in different rivers, wetlands and estuaries across the region (ranging from fresh to saline)
Free of litter, odours and microbial contamination
Values impacted by water quality
Deterioration in water quality is a key threat to all the environmental values in different ways.
Excessive nutrient concentrations can promote algal blooms that reduce dissolved oxygen and result in fish kills. High concentrations of nutrients can also impact macroinvertebrate populations.
Turbidity and suspended sediment blocks light and settles on aquatic vegetation, covering foraging areas of macroinvertebrates, and smothering fish eggs. Suspended sediments generated in the catchments are also a problem for estuaries and bays where it smothers seagrass areas that are important fish nurseries.
Increased water temperature impacts on fish and macroinvertebrates through plant growth rates and dissolved oxygen levels. Dissolved oxygen is correlated to water temperature, salinity, nutrients and turbidity. Very low dissolved oxygen levels can be detrimental to fish and macroinvertebrates
Toxicity and heavy metals are known to be detrimental to macroinvertebrates, frogs, and fish. Some pesticides and heavy metals can accumulate in sediments and animals (bio-accumulation).
Platypus, though not directly impacted by water quality, are indirectly affected through impacts to macroinvertebrates. Litter can entangle platypus, and lead to death if it prevents them from swimming to the surface for air. Learn more about how litter is monitored.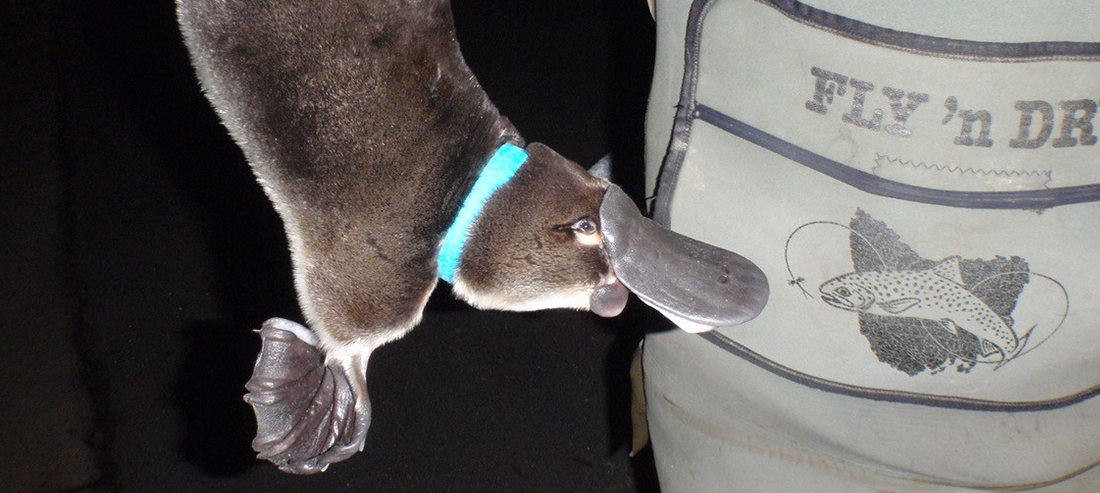 There are several aspects of water quality that impact on social values that are covered by other waterway conditions.
Litter and odours impact on amenity and the pleasantness of the waterways for recreation and community connection. Learn more about how litter is monitored.
The risk of microbial contamination is of particular importance for recreation. Learn more about recreational water quality. 
Water quality is measured using the Water Quality Index
Water quality parameters are monitored regularly at over 130 waterway sites across the regions. Sediment quality monitoring is also undertaken annually at a range of locations.
Environmental water quality objectives developed in the State Environment Protection Policy (Waters) (SEPP Waters) are used to evaluate monitoring results. The Environmental Protection Authority, Victoria (EPA) developed a Water Quality Index (WQI) based on SEPP Waters which amalgamates the multiple measures of water quality together in a single index. This index is used in the annual Report Card produced by the EPA.
The water quality index (WQI) scoring categories are:
| WQI score | Rating | Description |
| --- | --- | --- |
| 8-10 | Very High | High quality waterways generally not impacted by pollution |
| 6-8 | High | Meets Victorian water quality objectives |
| 4-6 | Moderate | Some evidence of stress |
| 2-4 | Low | Under considerable stress |
| 0-2 | Very Low | Under severe stress |
The water and sediment quality data will be used to understand the impacts of our actions and other catchment influences during the mid-term and final evaluation of the Healthy Waterways Strategy.  For more information on the monitoring program rationale, see the Rivers Monitoring and Evaluation Plan.
Trends in water quality
The charts below are WQI trends over time for a sample of the 132 water quality locations regularly monitored.
Condition:   Very low   Low   Moderate   High   Very high
Forested catchments
Water quality in forested rivers and streams is usually very good as the landscape is well-vegetated and has not been disturbed. Rainfall feeds the stream by either percolating through the soil and naturally making its way into the stream as base flow or via overland flow paths through well vegetated understorey that slows and filters the water. Drought conditions in some streams can impact aspects of the water quality index such as dissolved oxygen.
Rural catchments
Water quality in rivers and streams flowing through rural areas can be impacted depending on the surrounding catchment land use. Generally, impacts to water quality from rural land relate to increased nutrients and sediment run-off but can also include pesticide residue. Intensive agriculture such as horticulture tends to have a greater impact compared to less intense agriculture such as grazing. Rural areas are often the location of new urban growth. Sediment from the construction phase can significantly impact waterway and bays.
Urban catchments
Water quality generally declines the more urbanised the catchment area becomes. Hard surfaces such as roads, roofs and car parks catch rainfall efficiently and drain it directly to waterways. Pollutants that wash in from these surfaces can include heavy metal, oils, pesticides, detergents as well as soil from construction sites and fertiliser from gardens and sporting grounds. Discharges from wastewater treatment plants, leaking sewage pipes and poorly performing septic tanks can increase nutrients in waterways. Industrial areas of the catchment tend to create significant water quality impacts to nearby creeks and rivers. Larger rivers such as the Yarra and Maribyrnong Rivers, where only part of the catchment is urbanised, tend to have better water quality compared with smaller urban creeks.
Data available for download
Water quality baseline and targets
2018 baseline: the condition of water quality was modelled across the region based on land use with validation against all available data collected in the sub-catchment between 2013-2017.
2068 target: the targets represent what can be achieved with a coordinated, collaborative and prioritised effort to improve water quality in rivers. The targets assume climate change impacts can be mitigated through securing environmental water, higher stormwater standards apply to maintain very low DCI and achieve no decline in water quality in new development areas, and improvements over the long-term could be made in existing urban areas and rural areas.
Without continued investment in enhancing and maintaining water quality in rivers, the condition will decline as urbanisation and population growth continue and climate change impacts become evident.
Number of waterways in each catchment by water quality score
Scoring categories:   Very low   Low   Moderate   High   Very high
Baseline and trajectories in Rivers
Actions to improve Water Quality
There are a range of actions underway to improve water quality conditions in waterways.
Reduce agricultural run-off
Reducing agricultural run-off reduces inputs of nutrients, sediments and pesticides from rural land. Actions such as fencing and revegetation of riparian areas and headwater streams to reduce erosion and run-off, remediating stock crossing and feed pads and reducing pesticide use will reduce agricultural run-off.
Reducing cattle access to streams by providing alternative water sources will prevent banks being trampled and vegetation being disturbed. Developing nutrient management plans and improving the management of dairy effluent are actions that protect waterway health.
In the Strategy, actions to improve rural land in priority areas will help protect water quality in waterways and the bays. The strategy also includes actions to ensure standards, tool and guidelines are in place to manage rural land.
Maintain or reduce sewage treatment plant loads
Some sewage treatment plants discharge treated wastewater to waterways. The Environmental Management Plan for Port Phillip Bay and the State Environment Protection Plan target that loads of nutrients being discharged to waterways from sewage treatment plant are maintained at 2017 levels.
In the Strategy, action to maintain, and reducing where possible, the current quality of discharges from sewage treatment plants will protect water quality in these areas and maintain nutrient loads draining to Port Phillip Bay.
Implement community sewerage 
Poorly operating or old-design septic tanks can pollute waterways with nutrients, detergents and pathogens that impact environmental values and human health.
Reducing septic impacts involves developing and implementing domestic wastewater management plans, investigating where impacts are occurring, undertaking regular maintenance or septic renewal and developing and implementing a community sewerage programs where priorities are identified.
The Strategy, includes actions to reduce septic impacts in priority areas for environmental values and recreation.
Reduce industrial run-off
Significant water quality issues occur where there are large areas of industrial land use. Developing risk-based programs to investigate and mitigate sources of urban pollution, including licenced and unlicenced discharges protects receiving waterway environments.
The Strategy includes actions to mitigate sources of industrial pollution.
Reduce litter
Litter from urban and commercial areas is unsightly and poses a threat of entanglement and death by drowning to platypus.  The Strategy includes actions to understand litter sources, raise community awareness and improve litter management.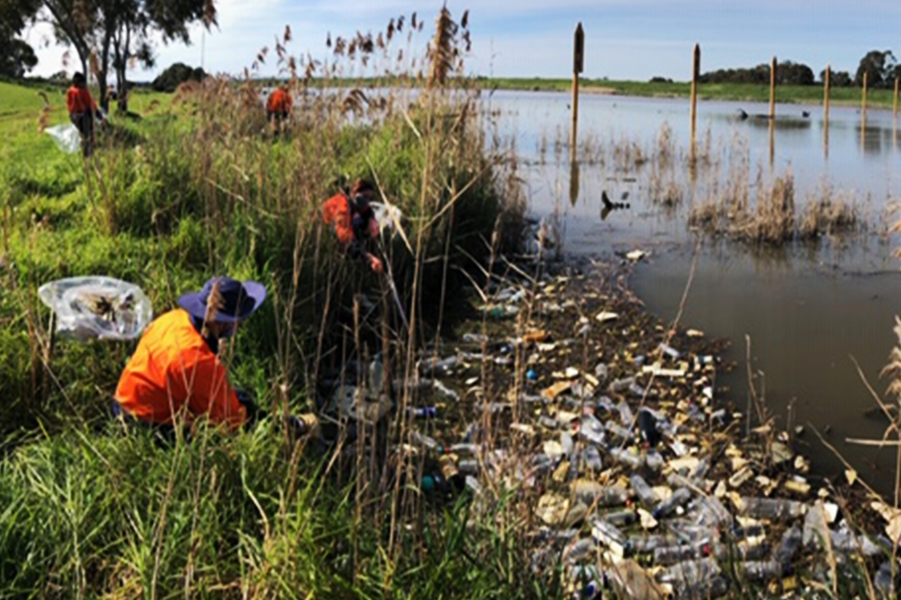 Litter is a significant problem in waterways and most of the sources of litter arise from our suburban streets. Litter tracking studies using plastic bottles with small GPS tracking devices inside collected data to show how far and how quickly litter travels through drains and waterways to the sea.
Understanding chemicals of emerging concern
Chemicals of emerging concern such as microplastics, pesticides and pharmaceuticals, and toxic chemicals need to be better understood and collaborative mechanisms developed to respond.
In the Strategy, actions include research and surveillance monitoring to flag what new chemicals are appearing in waterways.