Linking the Landscape – the Cobaw Biolink
This 5 minute video showcases the work done by Newham and District Landcare Group and the Macedon Ranges Shire Council to create and enhance the Cobaw Biolink. 
A biolink is like a superhighway
The aim of the biolink is to connect remnant patches of indigenous vegetation across both private and public land, creating wildlife corridors to support movement between two large reserves; Mount Macedon Regional Park and the Cobaw Range.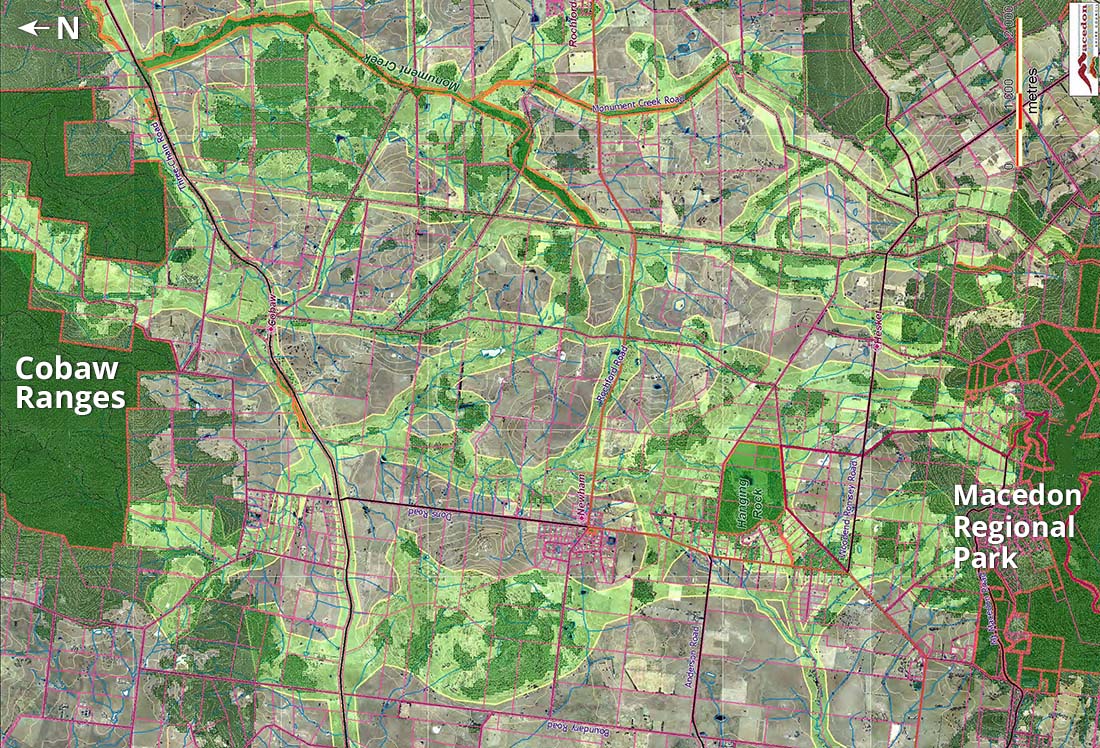 A key, long-term project for Newham and District Landcare
The biolink, one of 6 identified in Macedon Ranges Shire Council Biodiversity Strategy, was adopted some 15 years ago by the Newham and District Landcare Group who have been championing it ever since. Recent surveys have shown that many native animals, including some rare and threatened species, are successfully using the biolink corridors to move around the area.
Landholders contribute to the biolink by enhancing waterway vegetation, undertaking weed and pest control works on land and along waterways, protecting remnant vegetation, planting native species and encouraging native grasslands on their properties. 
Many, many private landholders have been involved over the years and they have been supported with input from the Shire, Melbourne Water and the North Central Catchment Management Authority.
Not only does the biolink enhance the landscape but it contributes to a sense of community.
"It's fun and you're contributing to something greater than yourself and beyond just your own generation…"

Jess Szigethy-Gyula, Newham and District Landcare
WATCH – Linking the Landscape ~ The Cobaw Biolink
Links to the Healthy Waterways Strategy – Maribyrnong catchment
Works to enhance the biolink will contribute to establishing vegetation buffers along waterways, improving the management of agricultural land and the protection of headwater streams within the Emu Creek and Deep Creek Upper sub-catchments.  
Protecting existing high quality native vegetation and creating connectivity in the biolink will also help native plants and animals adapt to climate change.
The work of the Newham and District Landcare Group, supported by Macedon Ranges Shire and Melbourne Water is an excellent example of co-delivery to support the key values outlined in the strategy.